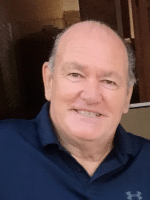 Bill Diamond left school with little or no education and served an apprenticeship as a bricklayer but swiftly moved into the many fields of property and development. The company is now successfully run by Lydia his daughter and Andy, her husband, with long term employees, Alison, Dean and Tina. The firm is still going strong after over forty years.
As an avid reader of spy/thriller novels, he has often criticised books that had too much 'padding out', even though the storyline is strong and indeed entertaining. With Max-Catt and his "rogue" tendencies, the author has tried to create a not so respectful hero, who his 'lady of the manor' mother would not tolerate if she knew.
Bill Diamond hopes you enjoy his shared opinion of this fast-moving thriller with so many twist and turns.
Although this is the first book, two more have been completed in the Max-Catt series.