Introducing the new poetry book from Glynn Sinclare, Poetics – Book Of 100 Poems, written by Glynn Sinclare and illustrated by Limerick-based artists as well as some of Glynn's own works.
Book Synopsis:
I am very proud of the fact that I am a Limerick Poet and Author of the Emigrants,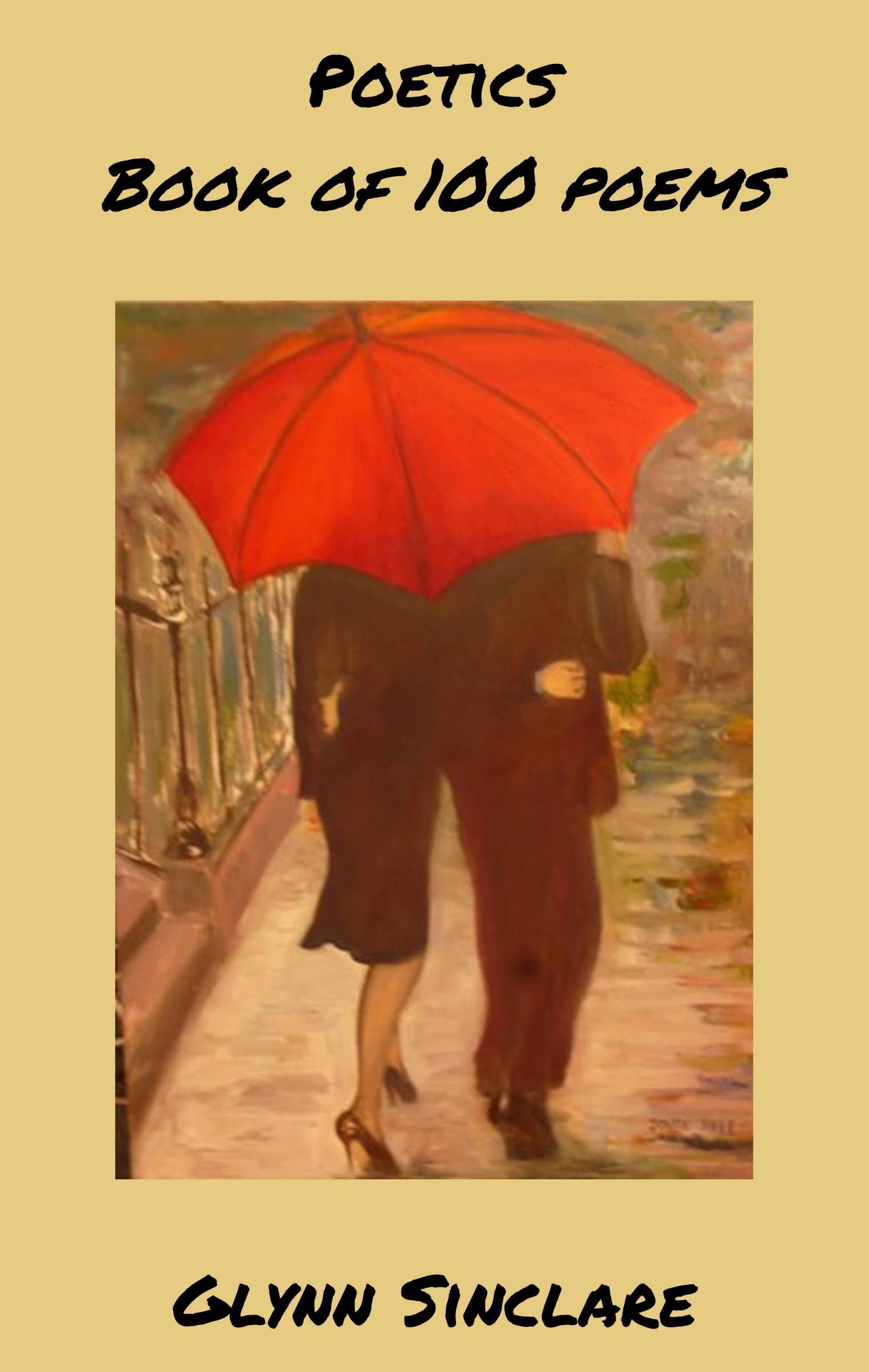 written under my "nom de plume" Glynn Sinclare.
Three Limerick Artist all lived at one time or another on Farranshone (my road) in Limerick City. Each of them gave permission to add a copy of their painting in black and white to go with one of my poems.
Kate Hennessy, a Classmate of mine at the Salesian Convent. The nuns were the first to discover her talent. Her work can be found at Kate Hennessy Fineartamerica.com
Myra Rielly, a renowned Limerick Artist. Her work can be purchased at fineartamerica.com
Joyce Shee, who floats between the Burren County Clare and Limerick City. Her art can be found Joyce Shee Russellgallery.net
Filipino artist Marichit S Garcia. A catalogue of her art project number 348.64-5 can be found at Brooklyn Art Library.
I am very grateful to them all.
The painting on the cover is by Joyce Shee, her interpretation of a photo she once saw, I fell in love with it. It stirs memories of a date. Going to the cinema on a rainy Limerick night, passing the railing of my grandfathers house in Pery Square.
These poems are dredged from some spaces deep within my brain and heart.
For more information and to purchase your copy click here.
Related Articles:
Amazon Books – Paperback – Here
Waterstones Books – Paperback – Coming Soon
Blackwell Books – Paperback – Coming Soon